Jeg er finalist i kategorien arkitektur i verdens mest prestigefyldte fotokonkurrence,  Hasselblad Master Award 2012.
"The Hasselblad Masters Award is the most prestigious awards in the industry, each year celebrating the best in both established and rising photographic talent. Masters Awards are given in recognition of a photographer, a contribution to the art of photography and are judged on overall photographic ability, encompassing creativity, composition, conceptual strength, and technical skill."
(fra Hasselblad.com)
Hasselblad har altid været mit favorit kamera, lige fra dengang jeg som teenager gik rundt og fotograferede tulipaner i haven. Nomineringen er jeg derfor meget stolt af, fordi den betyder,
at jeg er en af verdens ti bedste arkitektur fotografer.
I hver kategori er der udtaget ti finalister men kun én bliver Hasselblad Master 2012.
Det håber jeg selvfølgelig bliver mig.
Konkurrencen afgøres januar 2012.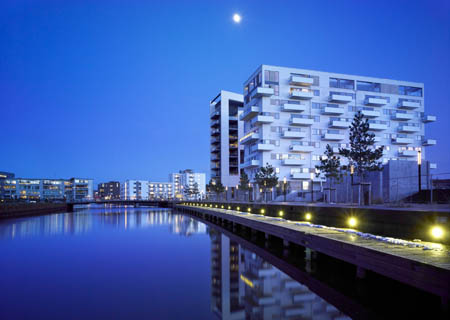 ---